Royal Tribute Memorials
Joseph Fanelli (Aka Jay Michaels)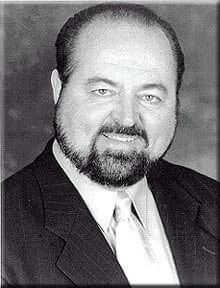 I received notice from Jay's wife today (July 21) that Jay passed away on June 23rd, 2022. His memorial is on July 30th, 2022 at St. Coleman Catholic Church in Pompano Beach Fl.
Watch Interview with Jay https://youtu.be/uNB5UBhSoIw
Visit Jay's Facebook page for photos and stories https://www.facebook.com/jaymprod
I have been requested by Ruby Fanelli, Jay Michaels wife, to inform everyone that Jay Michaels passed peacefully at 12:45 pm Florida time today.
Ruby and her son were by Jay's side as he quietly took his last breath and left us all to enter into God's hands. Ruby told me he had a peaceful night and they talked about many things. She was able to show him everyone's posts made over the past 24 hours on Facebook and it made him smile and warmed his heart to know so many cared about him.
Those of you who knew Jay are aware that he lived a life that involved many forms of entertainment. He knew so many artists and traveled to so many places to entertain people just like us during his lifelong career in radio and on stage. He gave countless hours to charity work so that he could make a difference for others. That smile and infectious happiness that he shared is something I'm sure all who knew him will remember. His 70th birthday would have been July 5th….
As days move forward and Ruby has more details to share, I know all of you will be advised, either by Ruby, or through me if she asks me to do so. Please continue to keep Jay, Ruby, and the immediate family in your prayers.
He's probably already joining in that big show in Rock & Roll Heaven, with all of those friends he made over the years that passed before him. He'll be smiling down on us all and ROCKIN the Heavens, in the style that was uniquely his…..