Royal Tribute Memorials
James Gardler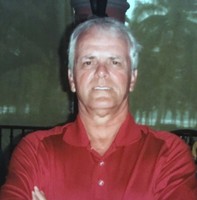 James T. Gardler
65 years old
Date of birth: Feb 10, 1952
Date of passing: Aug 23, 2017
James Thomas Gardler Sr. (Jim), 65, of Mullica Hill, passed away on Wednesday August 23, 2017.
Visitation will be held 11:00 am-1:00 pm on Saturday, September 9, 2017 at FERTIG FUNERAL HOME, 63 N. Main Street, Mullica Hill, New Jersey 08062, where Jim's Memorial Service will begin at 1 pm for family and close friends. Interment will be private at the convenience of the family.
Jim was born in Philadelphia, Pennsylvania on February 10, 1952. He attended Upper Darby High School and Monsignor Bonner High School and then proceeded to enlist in the United States Army in which he served his country for 4 years stationed in Fort Hood Texas. After receiving honorable discharge returned to his home town where he was employed at the Gulf Oil Refinery (Chevron, Sunoco) in South Philadelphia where he eventually retired from in 2009.
He was an avid reader and enjoyed playing sports including softball, basketball, golf and bowling. One of his passions was vacationing with his family on the beach and in the sun. Never one to remain quiet on a challenging discussion, he was respected for always providing his honest opinion. His wisdom will truly be missed.
Jim is survived by his wife of 44 years Patricia, son James Jr.(Jenelle), daughter Kristin(Jose), and daughter Bree(Nick). Grandchildren, James III, Dylan, Thomas, Jake, and Alexa. Brothers Harrison and John(Joann), many loving nieces and nephews, and other family and friends.
Jim is preceded in death by his Mother and Father Loretta and Harrison Gardler and his two sisters Marianne and Loretta.

In lieu of flowers memorial donations may be given to The American Lung Association at www.lung.org.
The Gardler family wishes to thank everyone for their love and continued support.
https://www.forevermissed.com/james-t-gardler/?utm_source=Facebook&utm_medium=FB+User+Sharing&utm_content=Memorial+Share&utm_campaign=FB+User+Sharing#