Royal Tribute Memorials
Cary R. Schantzer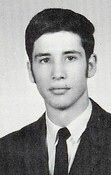 Cary Ross

Schantzer
December 28, 1952 - February 5, 2018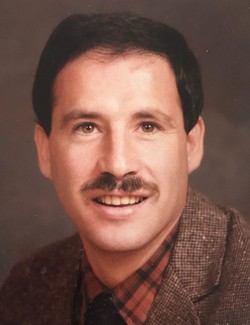 Our classmate, Cary Ross Schantzer passed away suddenly at his home, surrounded by his loving family, on Monday, February 5, 2018, at the age of 65. Sadly this was less than three weeks after having double bypass surgery.
Beloved husband of 29 years to Judy L. (Book), Cary is survived by his loving daughters Alisa Schantzer (fiancé, James Mohn), Pauline Schantzer and his stepdaughter Tamara Book. All are deeply saddened by this terrible loss. Please feel free to contact Alisa if you would like to share any special memories you have of Cary at aschantzer4@yahoo.com.

Born in Philadelphia, the son of the late Pauline Jean (Kushner) and Marvin Stanley Schantzer, Cary was raised in Upper Darby and was a 1970 graduate of Upper Darby High School.

He was a graduate of Cairn University, formerly the Philadelphia Biblical College and he taught Bible Study to friends and small groups.
Cary was a resident of Falls Township for the past 30 years. He worked in the banking and insurance industries mostly in the Lower Bucks County area.

When he could, Cary enjoyed long walks, trips to the beach, and traveling. He also was a history buff.

He was the dear brother of Marsha Brown and Vivian Azus and uncle to several nieces and nephews.

Family and friends attended his memorial service on Saturday, February 17, 2018, at Hope Presbyterian Church, 140 Denow Road, Lawrenceville, NJ 08648.

Memorial contributions would be appreciated to Hope Presbyterian Church.
https://www.legacy.com/obituaries/name/cary-schantzer-obituary?pid=188129282
https://www.legacy.com/obituaries/name/cary-schantzer-obituary?pid=188129282