Royal Tribute Memorials
Becki Wood (Lindelow)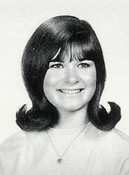 Becki died from injuries sustained when she was hit by a car while on her morning jog.
She was married to David Lindelow in 1981 they had two children, Lauren and Curt.
Becki was an Image / Wardrobe Consultant. and she brought much creativity and enthusiasm to our reunion committees.
This picture is from our 25th reunion -