Royal Tribute Memorials
Carmen Martella Jr.
Carmen Martella Jr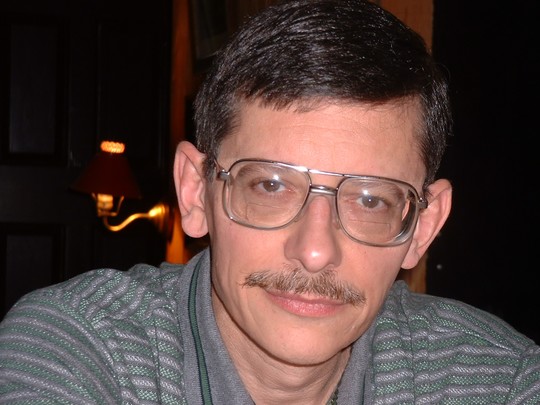 Carmen Martella Jr passed away on June 2, 2017. He was a teacher at the Williamson School.
Carmen Martella, Jr., "Marty" age 64, of Aston, PA, formerly of Upper Darby, PA, died Friday, June 2, 2017, surrounded by his loving family. Marty was a graduate of Upper Darby High School, Class of 1970. He graduated from Temple University with a BS in Industrial Education. Marty was the Director of Machine Tool Technology and was a devoted teacher at Williamson College of the Trades. He was proud to have 339 graduates through his machine shop and was a devoted employee for the past 31 years. Marty was a Boy Scout Leader and Advancement Chairman to Troop 225 at the Church of St. Joseph Parish in Aston, PA. Brother of the late Maureen Martella Mason. Survivors: Wife: Dawn Wurtz Martella, Children: Carmen Martella III (Susan Ricca), Michelle Martella and Nicholas Martella. Parents: Carmen and Joan (Tanda) Martella, Sr. Siblings: Richard (Ann S.) Martella, Rev. Linda (Giles) Martella-Whitsett, Susan (James) Mahoney, Andrew (Susan) Martella and Christopher (Vicky Primer) Martella. Also survived by cousins, nieces and nephews A Celebration of Marty's life will be held on Friday, June 9th at 6pm at Williamson College of the Trades, 106 S. New Middletown Rd., Media PA 19063. In lieu of flowers, memorial donations may be made to Williamson College of the Trades at the above address, or Troop 225 BSA C/O J. McLauglin, 110 Morgan Rd Aston, PA 19014. In addition, a memorial mass will take place on Saturday, June 17th at 11am at St. Kevin's Parish, 200 W. Sproul Rd. Springfield, PA. Arranged by Marty's parents Carmen & Joan Martella. Condolences: www.msbfh.com
Published in The Daily Times on June 7, 2017- See more at: http://www.legacy.com/obituaries/delcotimes/obituary.aspx?n=carmen-martella-marty&pid=185726471&fhid=28318#sthash.xrdxWhZq.dpuf
From the Williamson College FB Page: (June 3, 2017)
We regret to inform the Williamson community of the passing yesterday of our cherished co-worker and longtime machine tool technology director, Carmen Martella, after a long battle with illness.
President Michael Rounds said, "It is with great sadness that I announce the passing of our friend and co-worker Carmen Martella. Yesterday he lost his long and courageous fight against an illness that took him from us all too soon. Carmen devoted himself entirely to Williamson and there was nothing he enjoyed more than running his shop and teaching his students for the last 31 years ­— and those students are the great legacy he leaves behind. We will miss him greatly. Our thoughts and prayers go out to his family and friends."
At this time, we ask you to respect the privacy of Carmen's family. We will announce funeral arrangements when we learn them. Please keep Carmen and his family in your prayers.
https://www.williamson.edu/2017/06/the-passing-of-carmen-martella/