Royal Tribute Memorials
Dennis Licci VIEW PROFILE
Dennis A. Licci., age 63, of Drexel Hill, PA passed away on February 13, 2015. Born in Philadelphia, he was the son of the late George and Theresa Licci (nee Massaro).
Dennis is survived by his wife Susan Licci (nee Reynolds) and his 3 sons, Matthew, Christopher, and Andrew Licci. He is also survived by his brother George Licci (Sharon) and nieces and nephew Jennifer Dampman, Lauren Licci and Brian Licci. He is predeceased by his niece Michele Licci.
Denny was the Homeroom Color Captain for HR 153 for three years and was also a member of the Weightlifting Team for three years.
Below are the Weightlifting pages from the 1968 and 1969 Yearbooks.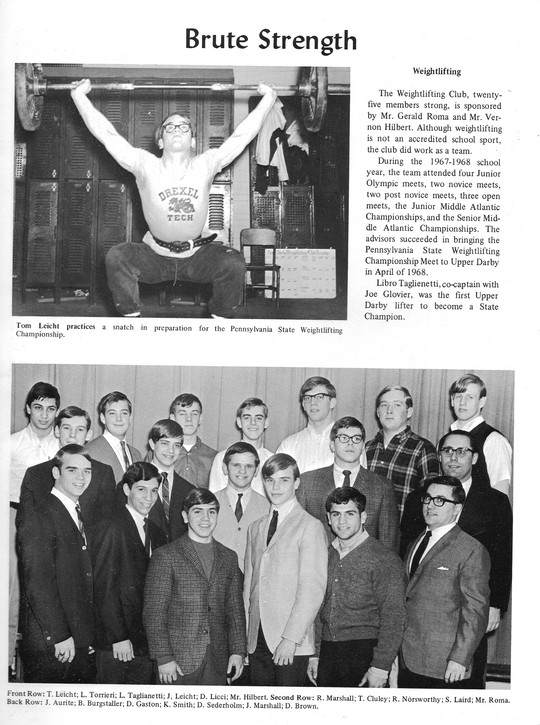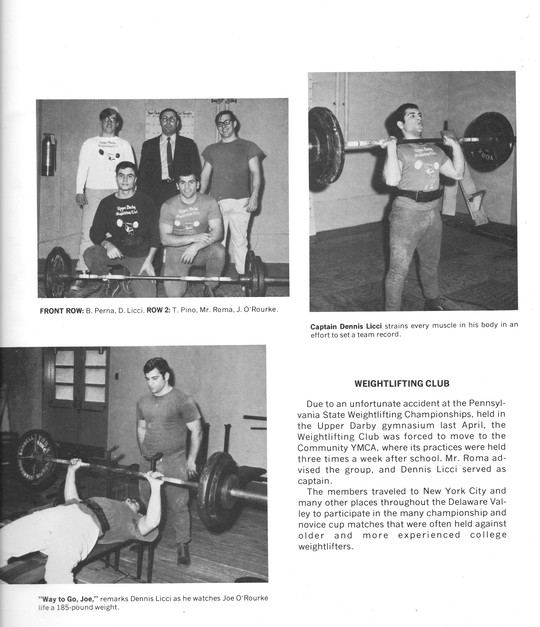 Click here to see Dennis' last Profile entry.